Contact us:
Dr. Zifei Liu
Assistant Professor
Biological & Agricultural Engineering
Kansas State University
043 Seaton Hall
Manhattan, KS 66506
Email: Zifeiliu@ksu.edu
Phone: 785-532-3587
Fax: 785-532-5825
Teaching

BAE815 Graduate Seminar
This two-year (four semesters) graduate seminar series is designed to provide academic orientation and assistance for graduate students. The seminar covers general topics for graduate study, including literature review; academic writing and publishing; data analysis, interpretation and presentation; and research presentation/teaching. Each semester will focus on one specific theme. 
Topics:
Test of hypotheses

Tools to support data analysis and visualization

Discussing limitations and common myths in data analysis
Dr. Liu ResearchTIPS on Youtube: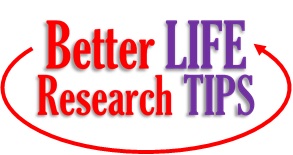 BAE651 Air Pollution Engineering
Topics:
Identify the criteria pollutants and describe their major effects.

Describe the air quality management system in the U.S.

Calculate air pollutant concentrations and emission rates.

Analyze size distributions of particulate matter.

Calculate the terminal settling velocity and equivalent aerodynamic diameter of a particle.

Explain the principles of operation of the different control devices for particulate and gaseous pollutants.

Analyze/design air pollution control devices.

Predict air pollutant concentrations downwind of an air pollution source using an atmospheric dispersion model.
Textbook: Cooper, C. D. and F. C. Alley.  2011.  Air pollution control: a design approach.  4th ed.  Prospect Heights, IL: Waveland Press, Inc. 
BAE820 Physical Principles of Environmental Systems
This course is designed to provide a review of physical principles which form the basis for the control and modeling of environmental pollutants.
Topics:
Flow through a circular tube, flow through porous media, osmotic pressure, centrifugation